What Does the Bible Say About Prophet Muhammad?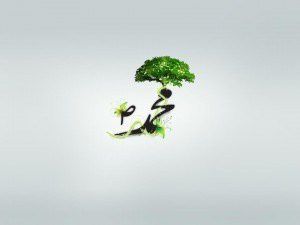 "The Lord your God will raise up for you a prophet like me from among you, from your brothers—it is to him you shall listen—
HelpfulNot Helpful
And when they give the book to one who cannot read, saying, "Read this," he says, "I cannot read."
I will raise up for them a prophet like you from among their brothers. And I will put my words in his mouth, and he shall speak to them all that I command him.
His mouth is most sweet, and he is altogether desirable. This is my beloved and this is my friend, O daughters of Jerusalem.
And many false prophets will arise and lead many astray.
"If you love me, you will keep my commandments. And I will ask the Father, and he will give you another Helper, to be with you forever,
"But when the Helper comes, whom I will send to you from the Father, the Spirit of truth, who proceeds from the Father, he will bear witness about me.
"I still have many things to say to you, but you cannot bear them now. When the Spirit of truth comes, he will guide you into all the truth, for he will not speak on his own authority, but whatever he hears he will speak, and he will declare to you the things that are to come. He will glorify me, for he will take what is mine and declare it to you. All that the Father has is mine; therefore I said that he will take what is mine and declare it to you.
They asked him, "Then why are you baptizing, if you are neither the Christ, nor Elijah, nor the Prophet?"
Nevertheless, I tell you the truth: it is to your advantage that I go away, for if I do not go away, the Helper will not come to you. But if I go, I will send him to you.
Beloved, do not believe every spirit, but test the spirits to see whether they are from God, for many false prophets have gone out into the world. By this you know the Spirit of God: every spirit that confesses that Jesus Christ has come in the flesh is from God,
Beloved, do not believe every spirit, but test the spirits to see whether they are from God, for many false prophets have gone out into the world.
If you make me an altar of stone, you shall not build it of hewn stones, for if you wield your tool on it you profane it.
Truly, I say to you, among those born of women there has arisen no one greater than John the Baptist. Yet the one who is least in the kingdom of heaven is greater than he.
You will recognize them by their fruits. Are grapes gathered from thornbushes, or figs from thistles? So, every healthy tree bears good fruit, but the diseased tree bears bad fruit. A healthy tree cannot bear bad fruit, nor can a diseased tree bear good fruit. Every tree that does not bear good fruit is cut down and thrown into the fire. Thus you will recognize them by their fruits.
For by people of strange lips and with a foreign tongue the Lord will speak to this people,
And whoever will not listen to my words that he shall speak in my name, I myself will require it of him.
They settled from Havilah to Shur, which is opposite Egypt in the direction of Assyria. He settled over against all his kinsmen.
He shall be a wild donkey of a man, his hand against everyone and everyone's hand against him, and he shall dwell over against all his kinsmen."
And no wonder, for even Satan disguises himself as an angel of light. So it is no surprise if his servants, also, disguise themselves as servants of righteousness. Their end will correspond to their deeds.
And I will ask the Father, and he will give you another Helper, to be with you forever,
Arise, shine, for your light has come, and the glory of the Lord has risen upon you. For behold, darkness shall cover the earth, and thick darkness the peoples; but the Lord will arise upon you, and his glory will be seen upon you. And nations shall come to your light, and kings to the brightness of your rising. Lift up your eyes all around, and see; they all gather together, they come to you; your sons shall come from afar, and your daughters shall be carried on the hip. Then you shall see and be radiant; your heart shall thrill and exult, because the abundance of the sea shall be turned to you, the wealth of the nations shall come to you.
And all the people gathered as one man into the square before the Water Gate. And they told Ezra the scribe to bring the Book of the Law of Moses that the Lord had commanded Israel. So Ezra the priest brought the Law before the assembly, both men and women and all who could understand what they heard, on the first day of the seventh month. And he read from it facing the square before the Water Gate from early morning until midday, in the presence of the men and the women and those who could understand. And the ears of all the people were attentive to the Book of the Law. And Ezra the scribe stood on a wooden platform that they had made for the purpose. And beside him stood Mattithiah, Shema, Anaiah, Uriah, Hilkiah, and Maaseiah on his right hand, and Pedaiah, Mishael, Malchijah, Hashum, Hashbaddanah, Zechariah, and Meshullam on his left hand. And Ezra opened the book in the sight of all the people, for he was above all the people, and as he opened it all the people stood.
"The Levitical priests, all the tribe of Levi, shall have no portion or inheritance with Israel. They shall eat the Lord's food offerings as their inheritance. They shall have no inheritance among their brothers; the Lord is their inheritance, as he promised them. And this shall be the priests' due from the people, from those offering a sacrifice, whether an ox or a sheep: they shall give to the priest the shoulder and the two cheeks and the stomach. The firstfruits of your grain, of your wine and of your oil, and the first fleece of your sheep, you shall give him. For the Lord your God has chosen him out of all your tribes to stand and minister in the name of the Lord, him and his sons for all time.
Who is the liar but he who denies that Jesus is the Christ? This is the antichrist, he who denies the Father and the Son. No one who denies the Son has the Father. Whoever confesses the Son has the Father also.
"For God so loved the world, that he gave his only Son, that whoever believes in him should not perish but have eternal life. For God did not send his Son into the world to condemn the world, but in order that the world might be saved through him.
And they asked him, "What then? Are you Elijah?" He said, "I am not." "Are you the Prophet?" And he answered, "No."
He came to his own, and his own people did not receive him.
He answered, "Elijah does come, and he will restore all things. But I tell you that Elijah has already come, and they did not recognize him, but did to him whatever they pleased. So also the Son of Man will certainly suffer at their hands." Then the disciples understood that he was speaking to them of John the Baptist.
My beloved is radiant and ruddy, distinguished among ten thousand. His head is the finest gold; his locks are wavy, black as a raven. His eyes are like doves beside streams of water, bathed in milk, sitting beside a full pool. His cheeks are like beds of spices, mounds of sweet-smelling herbs. His lips are lilies, dripping liquid myrrh. His arms are rods of gold, set with jewels. His body is polished ivory, bedecked with sapphires.
And Sarai said to Abram, "May the wrong done to me be on you! I gave my servant to your embrace, and when she saw that she had conceived, she looked on me with contempt. May the Lord judge between you and me!" But Abram said to Sarai, "Behold, your servant is in your power; do to her as you please." Then Sarai dealt harshly with her, and she fled from her. The angel of the Lord found her by a spring of water in the wilderness, the spring on the way to Shur. And he said, "Hagar, servant of Sarai, where have you come from and where are you going?" She said, "I am fleeing from my mistress Sarai." The angel of the Lord said to her, "Return to your mistress and submit to her."
And Ishmael his son was thirteen years old when he was circumcised in the flesh of his foreskin.
"Not everyone who says to me, 'Lord, Lord,' will enter the kingdom of heaven, but the one who does the will of my Father who is in heaven.
Partager cet article
Pour être informé des derniers articles, inscrivez vous :