Sunni-Shia unity at Stability of Pakistan Conference of Sunni Ittehad Council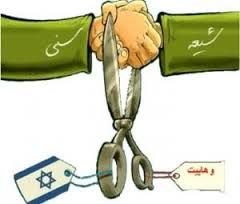 Sunni and Shia Muslims expressed their unmatched unity and cohesion at Stability of Pakistan Conference held in Faisalabad under the aegis of Sunni Ittehad Council.
Shiite News Correspondent reported here that the SIC's head Sahibzada Hamid Raza invited Shia leaders and politicians to attend the conference that was being held to mark the death anniversary of his father Sahibzada Fazal Karim.
Sahibzada Hamid Raza, a Sunni Bralevi leader, also spoke at the conference. In presence of Shia leaders Allama Raja Nasir Abbas Jafari, former Senator Faisal Abedi and Allama Amin Shaheedi, MQM's official Mian Atiq, former federal minister Sahibzada Hamid Saeed Kazmi and many other Sunni parties' leaders, he said that conspiracies were being hatched to turn Pakistan into a Salafi-Deobandi State. He said that Saudi bribed rulers with 1.5 billion dollars "gift" to attain that nefarious design.
He lambasted the Jamaat-e-Islami and JUI-Fazal for their support to Taliban. He announced launching an anti-Taliban movement. He vowed to foil the Saudi-US-Israeli plots in Pakistan.
Sunni-Shia leaders unanimously adopted resolutions demanding the government to end talks forthwith and begin a decisive military operation to liquidate the terrorists of Taliban. They demanded in another resolution that Taliban terrorists should be executed under Islamic Sharia law of Qisas.
Partager cet article
Pour être informé des derniers articles, inscrivez vous :